September 2013 News and Events: socio-cultural, literary, and political news and events relating to Vietnam and to the Vietnamese diaspora (Việt Kiều).
It's time for our second subscriber drive. We're looking for 100 new subscribers for
diaCRITICS, and we'll be giving away prizes to the 25th, 50th, 75th, and 100th new
subscribers. Read more details.
---
Events
---

• Bao Minh Nguyen's web series about the Viet kieu returning to Vietnam to work will be released in early 2014.
---
Viet Kieu in the news
---
• Michelle Phan talks about her how she got started with Youtube and how her dream to save her family led her to her success today.
---
• A story of how Vince Tran went from boat person to owning a 7-Eleven store in Arlington, virginia.
---
• Many Cambodian-born citizens of Vietnamese descendant are still treated like immigrants. [Photo: Nicolas Axelrod]
---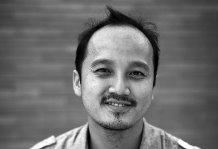 • A Vietnamese American bottles cà phê sữa đá, called Calphin, and plans to distribute it nationally.
---
• Justin Nguyen's awesome-looking film, Lửa Phật, will be released worldwide.

News about Vietnam
---
• A shortage of geriatric nurses in Japan and Germany has caused the two countries to look to Vietnam for training prospective students.
---
• A team of top London plastic surgeons travelled to Vietnam to help disfigured children of Agent Orange.
---
• As supplies of coffee beans decreases, prices of the Vietnamese coffee increases.
---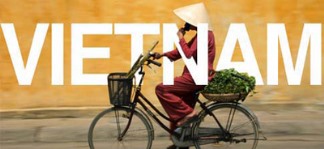 • "Recent political, social and economic circumstances" in Vietnam indicate its civil society may be undergoing vital changes.
---
• Police-thugs, in a violent religious crackdown, attacked hundreds of Catholics who were demanding the release of two parishioners.
---
• Vietnam's controversial law, Decree 72, goes into effect banning Vietnamese online users from discussing current affairs.
---
• A BBC correspondent gives his impressions of Vietnam.
---
• More Vietnamese are developing "a sense of responsibility for society, for the environment."
---
• Two Vietnamese Americans are arrested for loan sharking activities in Westminster.
---
Other News
---
• A professor opines on what American exceptionalism should be.
---
• The Associated Press will reprint some 250 Vietnam photographs in a book titled "Vietnam: The Real War." See more photos. [Photo: Art Greenspon]
---
• Janusz Lewandowski, the Polish diplomat who was sent to Vietnam to explore ways to negotiate peace, dies.
---
Special thanks to Viet Thanh Nguyen for providing many of the news items.
Peace!
RP