What happened in December 2013: news and events relating to Vietnamese at home and in the diaspora.
It's time for our second subscriber drive. We're looking for 100 new subscribers for diaCRITICS, and we'll be giving away prizes to the 25th, 50th, 75th, and 100th new subscribers. Read more details.
---
Viet Kieu in the news
---
• A former "Operation Babylift" toddler, Thanh Campbell now traces his family root and writes about his experiences.
---
• MK Nguyen works for the Vietnamese American Young Leaders Association of New Orleans, an organization that supports East New Orleans' Vietnamese community. See the fourth section in article.
---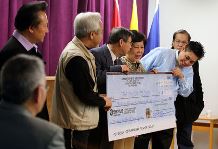 • The Vietnamese community in Edmonton donates money for victims of Typhoon Haiyan in the Philippines.
---
•"Sriracha," the film, not the hot sauce, premieres on the internet. [HP]
---
• Vietnamese's favorite sauce, nước mắm, is being used in American dishes.
---
• Westminster City Council approves Tet parade even though it excludes LGBT members.

News about Vietnam
---
• Crossing the streets in HCMC is a life-threatening activity. [Photo: Bach Duong]
---
• The Tuoi Tre newspaper's charity show raises money for typhoon victims in the Philippines.
---
• The online short film festival, YxineFF, has been maturing and gaining viewers.
---
• The Vietnamese government and international donors are looking into using "social marketing" to fight malnutrition.
---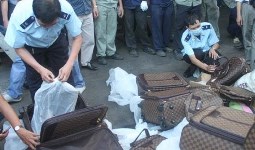 • Chinese copycat products are flooding Vietnam's market, which has resulted in Vietnam's trade deficit to China increasing to US$20 billion. [TTN]
---
• The real estate market may be moving but its Achille's Heel remains the banking sector.
---
• MUST READ: Once again, to the detriment of its people, the Vietnamese government bows to China's "soft power."
---
Other News
---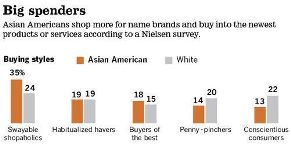 • A report confirms that Asian Americans now rank as the "most prolific and impulsive buyers" in the United States (and yet they are still discriminated against by U.S. retailers).
---
• Airborne laser technology reveals more details of the area surrounding the Angkor Wat temple complex in Cambodia.
---
• New research points to probiotic supplement or regulated diet as potential ways to prevent colon cancer.
---
• Excerpts from Howard Zinn's book, People's History of the United States, summarize events relating to the Vietnam (American) War from 1964 to 1972.
---
Special thanks to Viet Thanh Nguyen for providing many of the news items.
Peace!
RP