Top Ten News Events of 2013 relating to Vietnamese at home and in the diaspora. Okay, so I kinda cheated and there are more than ten news items. There were too many important news events and I could not whittle the number down to ten. I know, my bad. Anyway, you can just select ten or whatever number you wish. Please share other top news items in the comment section below. Thanks. Happy (Western) New Year!
It's time for our second subscriber drive. We're looking for 100 new subscribers for diaCRITICS, and we'll be giving away prizes to the 25th, 50th, 75th, and 100th new subscribers. Read more details.
---
1. Vietnamese Diaspora: World
---
• Leading spiritual teacher Thich Nhat Hanh suggests that we cannot save the Earth from climate change until we ourselves change. [Photo by AP.]
---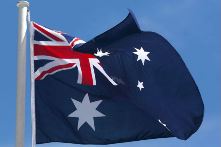 • Researchers estimate the surname "Nguyen" will overtake the current name of "Smith" to become the most commonly used in Australia within 10 years. [Photo: Teaukura Moetaua]
---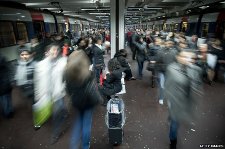 • A disproportionate number of the missing teenagers in the United Kingdom are Vietnamese. [Photo: Getty Images]
---
• Australian author Kerry Nguyen-Long's newly-published book, Arts of Vietnam 1009-1945, is the first history written in English of the development of the arts throughout Viet Nam.
---

2. Vietnamese Diaspora: America
---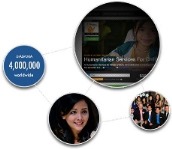 • Non-profit organization OneVietnam, founded by three Vietnamese Americans, connects donors with people in need by providing a "one-click online portal" that makes giving and receiving easy. Making a difference. Awesome!
---
• Dr. Thuy Vo Dang, the project director of the Vietnamese American Oral History Project (VAOHP) at the University of California, Irvine, says the refugees' stories are full of "the ghostly haunting of the Vietnam War."
---
• Vietnamese Americans who were exposed to Agent Orange face additional problems.
---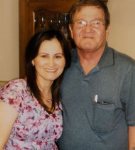 • Time is running out for veterans and their Amerasians children who are searching for each others. [Photo: Lance Murphey]
---
•
On the anniversary of Little Saigon's 25th Anniversary, the second generation of Vietnamese American assumes responsibility for the enclave's future. [KCET]
---
3. The Vietnam (American) War
---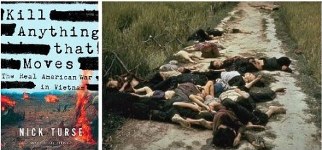 • Nick Turse's book, Kill Anything that Moves, reveals "that episodes of devastation, murder, massacre, rape, and torture . . . were in fact the norm, adding up to a continuous stream of atrocity" during the Vietnam War. Also, you can listen to the revealing 30-minute NPR interview in which Turse talks about some of the details from his book. Turse was also featured on DemocracyNow.org (42:50-58:26).
---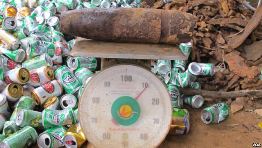 • More unexploded U.S. bombs and mines have been found in central Vietnam. Approximately 100,000 have killed or wounded by these UXOs since 1975. • Tragically, unexploded bombs dropped over 40 years ago are still killing innocent people.
---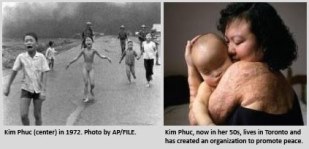 • Kim Phuc, an emblem of human suffering during the Vietnam War, chooses forgiveness.
---
•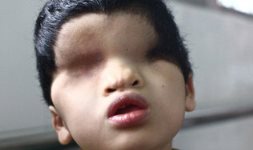 Military scientists had known that the Agent Orange herbicides shipped to Vietnam were contaminated with dioxin and would harm human health. [Photo: AP]
---
4. Vietnam: Health
---
• Vietnamese pregnant women are concerned about about birth defects from Agent Orange. [Photo : Hoang Dinh Nam]
---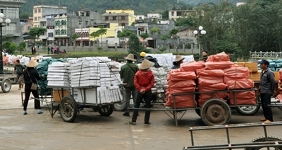 • About 25% of goods–some of which are toxic products–imported into Vietnam comes from China, both legally and illegally.
---
• Vietnamese authorities disposed toxic Chinese potatoes found in Da Lat. [Photo: Lam Vien]
---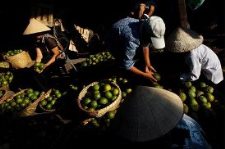 • Monsanto, the company that produced Agent Orange for use in The American War, may be harming the Vietnamese population again. [Photo: Julian Abram Wainwright]
---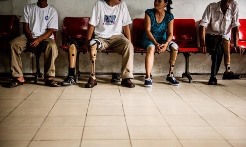 • Pandemic rise of diabetics in Vietnam due to "Westernization and urbanization." [Photo: Justin Mott]
---
•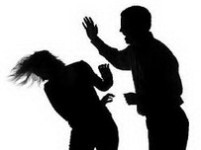 Vietnam is considering a resolution to impose fines for various domestic psychological abuse.
---
•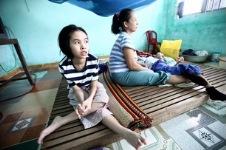 Four decades later, Agent Orange continues to poison the land in Vietnam and the Vietnamese people. [Photo: Tish Wells]
---
•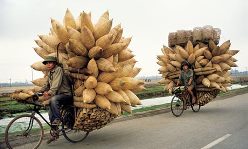 In Vietnam, 15-17% of the population have hepatitis B or C.
---
5. Vietnam: Economy
---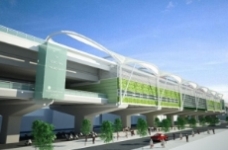 • A new metro system for Vietnam would provide an efficient mass transportation and would "be a more potent symbol of modernization." [ANN]
---
• Vietnam – U.S. trade is growing steadily.
---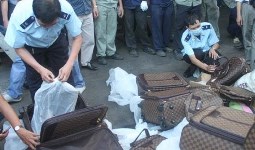 • Chinese copycat products are flooding Vietnam's market, which has resulted in Vietnam's trade deficit to China increasing to US$20 billion. [TTN]
---
6. Vietnam: Socio-Cultural
---
• In one village, the after effects of war made widowers redefine long-held social-cultural norms.
---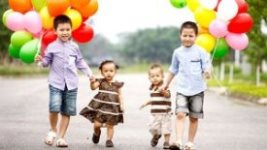 • Vietnam's gender imbalance poses "a real threat to the country's future socioeconomic development and social welfare."
---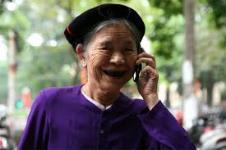 • According to the UN Population Fund (UNFPA), the population aging rate in Vietnam is one of the fastest in Asia.
---
• Vietnam's transgenders are pushing for laws that would recognize their rights to undergo sex-change operations and to select the gender on their I.D.s.
---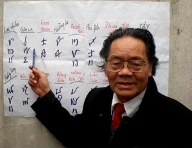 • Do Van Xuyen worked 50 years doing research to gather evidence for his book, "A journey to find Ancient Vietnamese writing," in which he decoded an ancient Vietnamese writing system that interestingly had "no accents."
---

• Vietnam has filed a dossier to UNESCO to recognize 'Don Ca Tai Tu' as an intangible cultural heritage.
---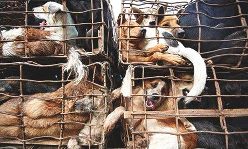 • A journalist reports on how eating dog became big business in Vietnam.
---
• A draft law proposes to lift ban on gay marriage but to not formally recognize it.
---
7. Vietnam: Political
---
• Over 100 Vietnamese reform-seeking intellectuals signed a petition calling on the government to end one-party rule, which suppresses political dissent.
---
• Vo Nguyen Giap's legacy remains divisive, but Vietnamese in the diaspora "should appreciate the role the general played in fighting colonialism." During the "American war," the U.S. applied a double standard in regard to human life., in which with "horrific spasms of violence" it massacred millions of Vietnamese civilians.
---
• This op-ed piece outlines how Vietnam's ties with India strategically benefits both countries.
---
• A new decree will impose large fines on online posts that criticize the government.
---
• Once again, to the detriment of its people, the Vietnamese government bows to China's "soft power."
---
•
Human Rights Watch condemns the arrests of Vietnamese bloggers and urges Vietnam to release them.
---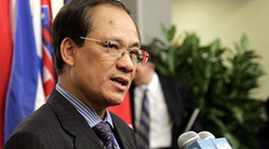 • Le Luong Minh becomes the new Secretary General of ASEAN. He will have a hard job negotiating "for progress on a code of conduct" for the East Sea given that China–backed by military force–has historically refused to compromise.
---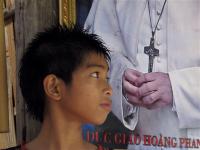 • In the villages in Central Highlands, as the case in many other areas, the government tightly controls religion. • Also, rival religions don't incite attacks against each other.
---
•
The newly-founded Social Democratic Party will try to challenge the current ruling Communist Party of Vietnam. [Photo: AFP]
---
• Vietnam brushes aside safety concerns regarding its seven planned nuclear plants.
---
8. Vietnam: China
---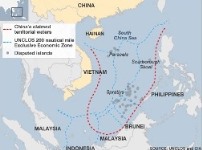 • By sending a "tourist ship" to the disputed Paracel Islands, China is gesturing, as usual, its fist (mainly its middle finger) to the Declaration on the Conduct of the Parties in the South China Sea.
---
•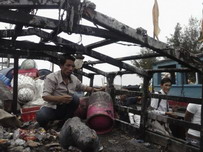 In another incident, a Chinese naval vessel fired at a Vietnamese fishing boat in the Hoang Sa (Paracel) Islands. [NYT]
---
•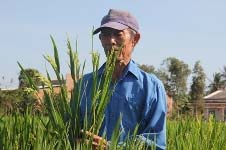 China is poisoning our land with strange seeds.
---
• China's need for water and "unhelpful" plan for a dam will negatively impact downstream countries, including Vietnam.
---
9. Vietnam: Reflections
---
• Journalist Andrew Lam reflects on the Vietnamese diaspora.
---

• Vietnamese-American scholar Khanh Ho reflects about looking back or not looking back and about hoping "not to be consumed."
---
•
The Vietnam War could have been shortened. [Photo: AP]
---
• Tuong Lai (Nguyen Phuoc Tuong), a sociologist, opines that by allowing Chinese expansionism in Vietnam, Vietnamese leaders are betraying their peoples' sense of "patriotism and spirit of nationalism."
---
10. Other
---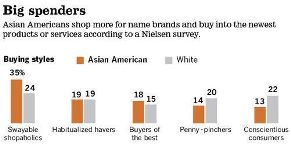 • A report confirms that Asian Americans now rank as the "most prolific and impulsive buyers" in the United States (and yet U.S. retailers still discriminate against them).
---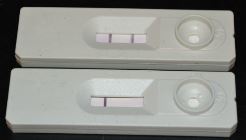 • A new fast method has been developed to test for leprosy before its symptoms manifest in those infected. Please help our people in poor rural areas; if we don't no one will. Read the pamphlet from Friends of Lepers in Vietnam and an article about Vietnam's forgotten victims of leprosy. [MNW]
---
•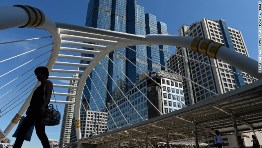 A Research Fellow thinks ASEAN is crucial to the 'Asian century'.
---
Special thanks to Viet Thanh Nguyen for providing many of the news items.
Peace!
RP