What happened in May 2014: news and events relating to Vietnamese at home and in the diaspora.
It's time for our second subscriber drive. We're looking for 100 new subscribers for diaCRITICS, and we'll be giving away prizes to the 25th, 50th, 75th, and 100th new subscribers. Read more details.
---
Viet Kieu in the news
---
• David Tran, the CEO of Huy Fong's Sriracha hot sauce, says he will keep his plant in Irwindale, California.
---
• Lotus Tran's book, In the Heart of the Jungle, is the author's memoir of having "witnessed and survived the violence and tragedy of the Vietnam War."
---
• Already sentenced in state court to four years in prison, Dawn Nguyen's attorney asks the federal court to dismiss their indictment.
---
• San Jose police officer Huan Nguyen helped raised nearly $100,000 from several Vietnamese communities to help a widow and her children.
---

News about Vietnam
---
• American bombs continue to kill innocent Vietnamese and have killed at least 42,000 Vietnamese since the US pulled out. Recently, two brothers aged four and nine were tragically killed in central Vietnam by two American cluster bombs.
---
• An Le's photos of supermodel Naomi Campbell for the cover story of Harper's Bazaar Vietnam has been released.
---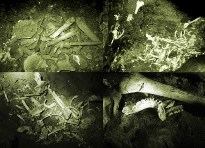 • Places in Vietnam that will give visitors an "unforgettable experience of pain or fear."
---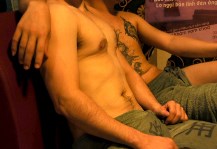 • HIV is rising among men having sex with men in Vietnam.
---
• Angry nationalism rises as Vietnamese protesters target Chinese-owned factories over anti-China anger.
The protests over China illegal actions in Vietnam's territory led to the evacuation of 2,000 Chinese workers from Vietnam.
---
• China can dare take illegal moves in Vietnamese territory because Beijing knows "Vietnam can do little to stop it."
---
• A Chinese fishing vessel (Chinese military gunship) rammed and sank a Vietnamese fishing boat off the coast of Vietnam. Earlier this month, a Chinese ship intentionally rammed two Vietnamese vessels. The only thing necessary for the triumph of Imperialist China is for the Asian nations to do nothing.
---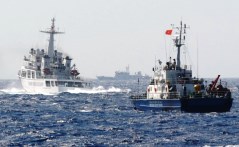 • A CNN journalist reports on the May 26 incident of a Chinese fishing vessel sinking a Vietnamese fishing boat.
---
• Vietnam's leaders face growing pressure to challenge China in international court, but the cost will be economic retaliation by China.
---
• Vietnam won't get the much needed patrol boats from Japan until next year.
---
Other News
---
• The New York Times presents a report on Agent Orange.
---
• Here are four social issues concerning Asian Americans: 1) the racial bias against Asians, 2) the shift toward Democrats, 3) the Bamboo Ceiling, and 4) the hidden tragedy.
---
Special thanks to Viet Thanh Nguyen for providing many of the news items.
Peace!
RP