What happened in March 2015: socio-cultural, literary, and political news and events relating to Viet nam and to the Vietnamese diaspora. Have you subscribed to diaCRITICS yet? Subscribe and win prizes! Read more details.
---
Viet Kieu in the news
---
• Second-generation Vietnamese gathered to support Mayor Bao Nguyen.
---
• Many former refugees are returning to Vietnam to take advantage of the country's booming emerging market.
---
• A Vietnamese American girl who entered college at age 11 plans to "open up a DNA testing company and do research there to make medicine."
---

---
News about Viet Nam
---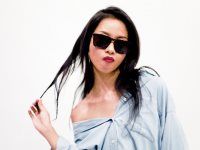 • Suboi, Vietnam's Queen of Hip-Hop, "just wants to keep making music for people."
---
• The corruption in Vietnam has prevented a more equitable distribution of prosperity.
---
• Among Forbes Magazine's 50 Power Businesswomen in Asia are two Vietnamese female business leaders.
[Forbes]
---
• Cambodia deports 36 Vietnamese Montagnards who were seeking asylum. [RFA]
---
• Vietnamese citizens criticize the country's media for not investigating the lavish home of former VCP member.
---
• The Vietnamese government has called for the cessation of pig slaughtering as a festival activity.
---
• Five-year-old girl finds her missing pet dog cooked at Vietnamese stall.
---
• Swiss watches are another weapon in the Vietnam-China territorial conflict.
---
Other News
---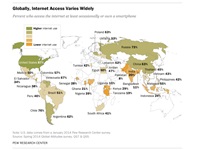 • Study shows less than half in Vietnam (43%) have internet access.
---
Special thanks to Viet Thanh Nguyen for providing many of the news items. Peace! RP