What happened in March 2016: socio-cultural, literary, and political news and events relating to Vietnam and to the Vietnamese diaspora. [Note: Comments (in brackets "[ ]") are the opinion of the poster and does not reflect the view of diaCRITICS]
---
Viet Kieu in the news
---
• diaCRITICS' editor, Prof. Viet Thanh Nguyen, is now also one of the ten Critics-at-Large for the L.A. Times books pages. Read his essay on being a writer.
---
• Nhung Tran-Davies, a former Vietnamese refugee, pays it forward by sponsoring a Syrian refugee family.
---
• International fashion designer Quynh Paris unveiled her Fall/Winter 2016-2017 collection at the Style Fashion Week in West Hollywood. See more photos. More.
---
• Some refugees rescued in 1978 tell their stories.
---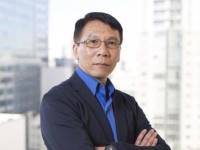 • Thuan Pham, once a refugee, is now Uber's Chief Technology Officer.
---
• Police arrests Trang Thu Pham, who had been vandalizing and stealing from two Santa Ana Buddhist temples.
---
• An exhibit by Vietnamese American artists explores ideas of "cultural identity."
---
---
News about Viet Nam
---
• Nguyen Thi Phuong Thao's strategy to use bikini-clad models on VietJet flights has helped make her Vietnam's first self-made woman billionaire.
---
• Australian researchers are trialling to deliver low cost, quality prosthetic limbs to patients in Vietnam.
---
• The League of Independent Vietnamese Writers' members and supporters gathered for the group's first literary award.
---
• Vietnam's progress against tuberculosis may be reversed due to depleting funds.
---
• Nga Tuyet Trang developed medical equipment and practices that helped treat newborn babies in developing countries.
---
• Three women in Vietnam who demonstrated with the South Vietnam flag in 2014 have been sentenced.
---
• German companies will help the Vietnamese government to identify the remnants of an estimated 500,000 dead.
---
• Vietnam's parliament elects Nguyen Thi Kim Ngan, the first woman to lead the Communist-dominated legislature as its chairwoman.
---
Other News
---
• Let us look back and not forget: Cath Turner, a correspondent for Al Jazeera English, tells her story.
---
• Pew Research updates its findings on how Americans and Chinese see each other.
---
RP