diaCRITICS News & Events re-cap: news and events relating to Vietnamese at home and in the diaspora. Socio-cultural, literary, and political news and events relating to Việt Nam and to the Vietnamese diaspora.
---
For those few who have not been following Vietnam's soccer team at the 2018 AFC U-23 Championships, the team came in a historic second last Saturday, January 27, 2017. Their phenomenal performances lifted Vietnam's morale and enthused the country's fans and non-fans alike in ASEAN countries and elsewhere.
---
■ Vietnam loses to Uzbekistan in AFC U-23 Championship.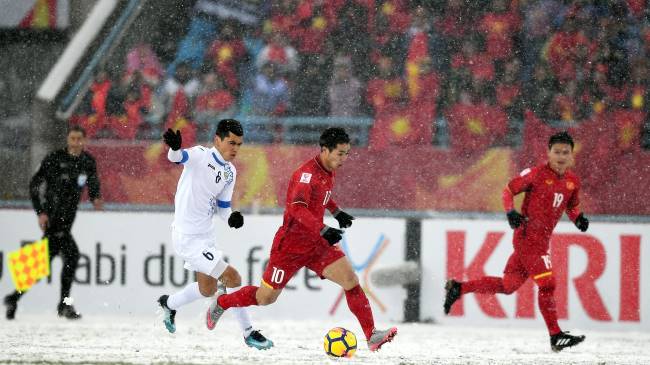 ■ "I feel sad, but we are proud of what we have achieved." Also, the team can be proud that their team won the AFC U23 Championship 2018 Fair Play award.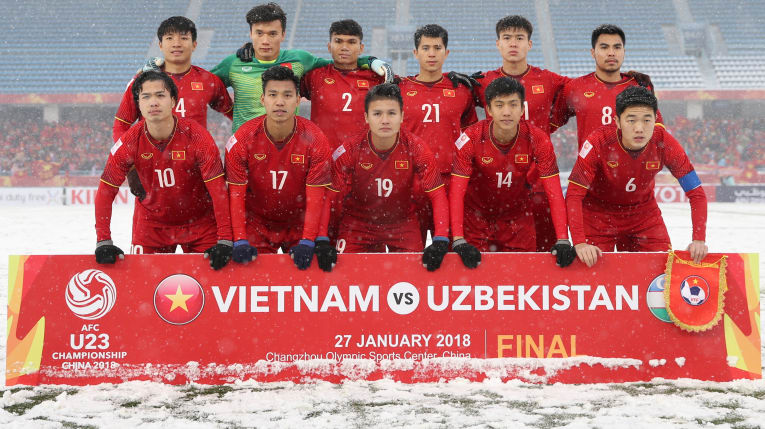 ■ VN Express interviews Korean coach Park Hang-seo who is credited for the team's success.

■ Vietnam's qualifying into the final meant "Vietnam have erased any semblance of the inferiority complex that ASEAN teams have had."

■ Vietnam's 4-3 win over Qatar in AFC U23 Championship semifinal marked a new chapter for Vietnam's soccer.

■ The Vietnamese soccer team made "ASEAN football very proud."

---
YAY Vietnam!
RP
SaveSave
SaveSave
SaveSave