We're excited to share this conversation with writer and librarian Danny Thien Le, whose poem we have featured as part of our this is for mẹ series, with filmmaker Bao Nguyen. Nguyen's latest documentary Be Water, featured as part of ESPN's 30 for 30 series, and screening across the country, explores the biography and legacy of Bruce Lee. Watch the chat below to learn more about Bao's process, living on two shores, and how Asian Americans can be empowered as allies.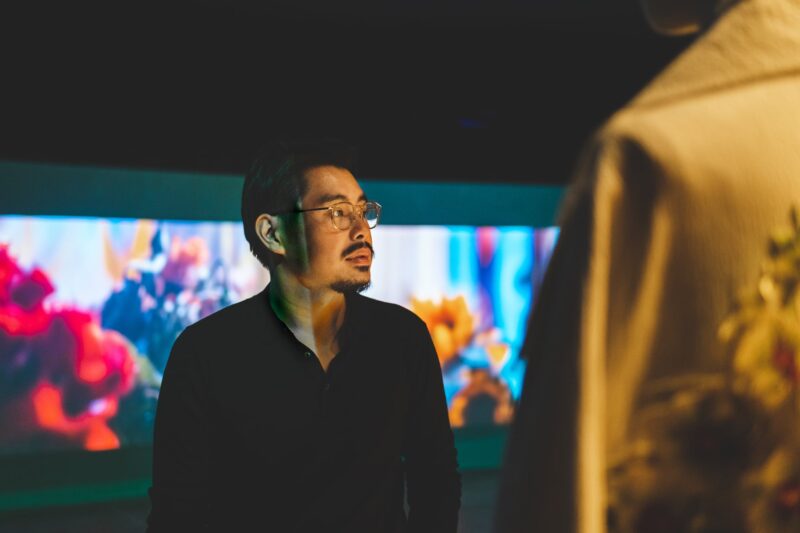 I had the fortune of interviewing filmmaker and storyteller Bao Nguyen during his press run for his newest film Be Water, the ESPN 30 for 30 documentary chronicling the personal life and philosophies of legendary martial artist Bruce Lee.  For over a decade Bao has directed and produced numerous films, shorts, and branded content all across the United States and Asia. Bao's narrative eye for pacing and emotion is beautifully translated through the language of his celluloid dreamscapes.
I was an admirer of Bao's work years before I became acquainted with him. My personal desire to reconnect myself with Vietnam and the growing youth culture in Southeast Asia lead me down the rabbit hole of the internet, desperately seeking out any obscure videos and references related to the burgeoning Vietnamese street art scene I wanted to know and explore. A decade ago I stumbled upon the film Saigon Electric (Sài Gòn Yo!), which would be my first taste of Vietnamese Hip Hop in a theatrical setting. This is where I got acquainted with the names of artists and entrepreneurs like the rapper Suboi and bboy/graphic designer Viet Max. Little did I know, a young Bao Nguyen had his hand in this and many more projects I would soon come to love.
The beautiful thing about the Vietnamese creative community is that everyone seems to know one another. Whether it is by name or influenced, the ability to connect and find commonality can easily be settled in the company one keeps. Luckily, building with Bao over a mutual respect for each other's work and creative intentions made this talk enjoyable and necessary.
The pandemic has allowed me, a professional librarian, the luxury to curate talks from all across the world without the limitations of space and time to contend with. Just like the film industry, libraries have been forced to halt their operations in order to stall the spread of COVID-19. This has created an unique opportunity to pivot our resources towards digital platforms in order to continue engaging our communities with diverse programs and voices. So I do hope you enjoy my talk with Bao Nguyen and help to amplify our diasporic stories to other corners of the world. Also, please excuse the banter in the beginning. I can be quite chatty.
---
---
Author Bio
Danny Thien Le (Dandiggity) is a first generation Vietnamese-American writer, poet, cultural enabler, and future librarian hailing from San Jose, CA. His birth state of Oklahoma made him "different", but the Bay Area amplified his diverse, personal voice. He represents Universal Grammar, Cukui Clothing, POW! WOW! San Jose, the San Jose Public Library, and the global APIA diaspora. He is currently pursuing a Master's in Library Information Science at San Jose State University. @dandiggity www.dacbietdaily.com