Our realities shifted when states across the US began to enforce stay-at-home orders due to the global pandemic. Since March, we've had to learn to contend with the stress of an unknown virus, political upheaval, and just trying to get a good night's rest. It's exactly in these moments where finding a good laugh can offer a much-needed bright spot in our days. Cartoonist GB Tran's "Fatherhood Survival Guide" gives a peek into a dad's life adjusting to working from home, helping his two kids with homeschooling, and simply trying to use the toilet in peace. From tips like "Top 5 Hiding Spots From My Kids to Do My Job" to reflecting on how being raised by refugees meant "High Expectations (Low Affection)" has influenced his own parenting. We're glad to share some of the panels from the "Age of Covid" series and head over to the "Fatherhood Survival Guide" to keep up with GB and his family.
*
In these difficult times your comics have added levity and humor to how we think of the new reality of our daily lives. What inspired you to get all of this down on "paper" and to share with your readers?
GB Tran: "Age of Covid" brought a screeching halt to a large comic project I was developing due to logistics with collaborators and upheaval of lives. A cartoonist has gotta cartoon, though, so I redirected my energy into these spontaneous diary comics to document and process this next normal. Five months later, they've become essential in maintaining my sanity during these continued insane times.
*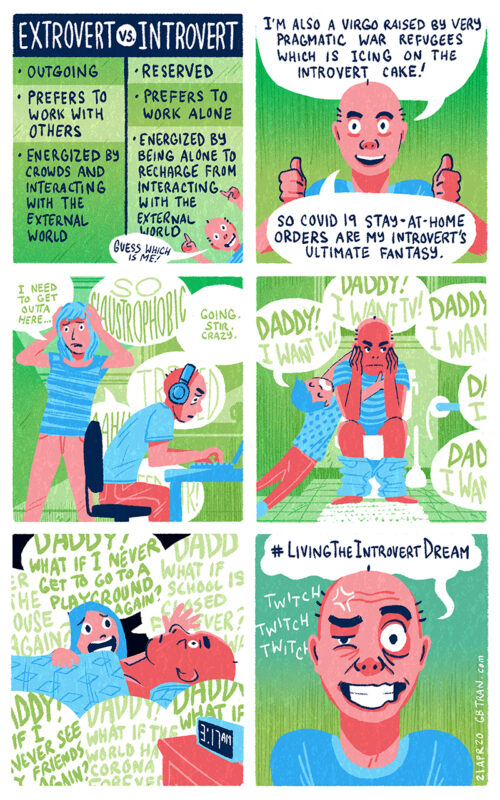 *
*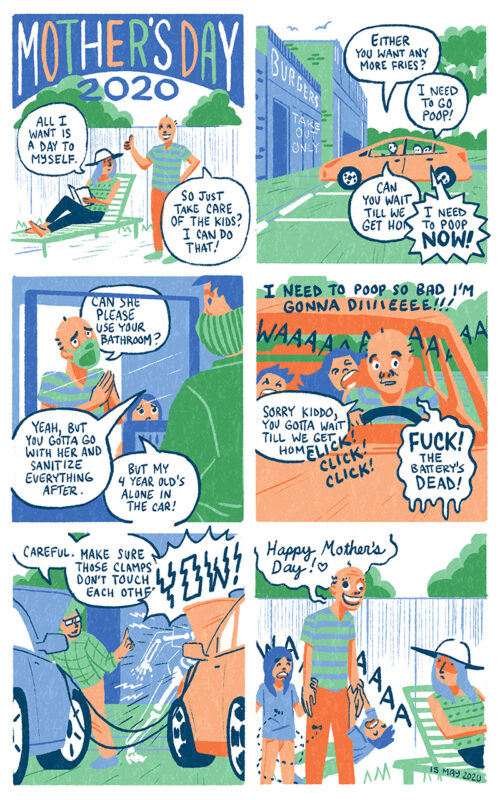 *
*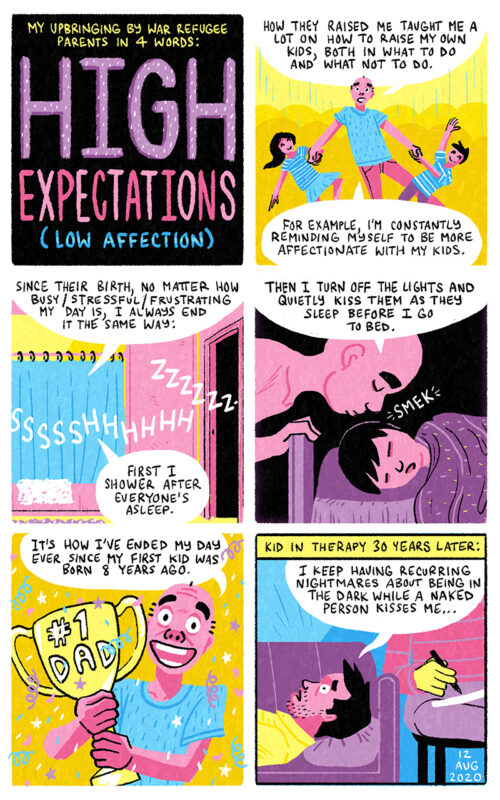 ---
Artist Bio
GB Tran
is an Eisner-nominated cartoonist, graphic designer, and educator.  He's also a dad of two but that work doesn't pay the bills so it's less important.  Kidding.
gbtran.com