In a time when many people are separated from their families, Thu-An invites us to sit with her and reflect on the heritage and legacy laced into our skin, through a beautifully painful love letter to her grandmother, her Bà Ngoại, which feels both familiar and tender.
Inspired by Ocean's Vuong's letter to his mother in the New York Times, this is for mẹ lives online as a borderless mailbox for Asian identified people to share stories rooted in mothers, motherhood, motherlands, mother-tongues and family.
Bà Ngoại Ơi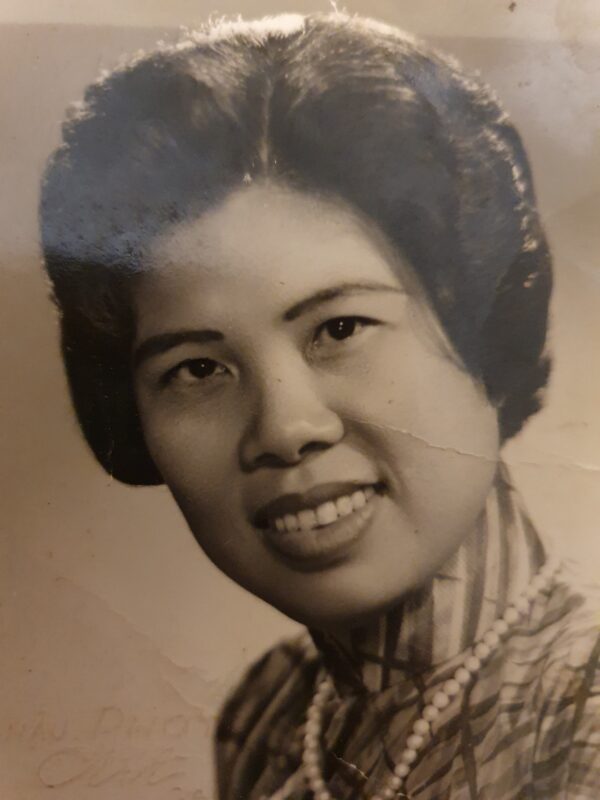 I ring the bell.  
The door opens.  
Old wrinkly arms and yellow crooked teeth welcome me.  
I bow low, as a sign of respect, then I hug tight, as a sign of love.  
I smell garlic frying in the kitchen. Fresh cut fruits wait for me on the table.  
Her perfume is a blend of tiger balm and knock-off Chanel. Her steps are slow, but her eyes are animated. Her grey hair unveils the full life she has led, while her skin is marked  and shriveled by hardship.  
After I finish the last slice of orange, a piece of tamarind candy suddenly appears out of  her pocket. She smiles, because I smile.  
She reminisces about her childhood, her adventures, her dreams. She speaks about fear  and loss, as if they were deeply rooted in our veins. She tells me stories from home, a place I barely know but wear on my skin, proudly. A home shattered by war, but shining  through its diaspora, all over the world.  
She knows all about starting over; she has done it countless times, but her clock is ticking, and there was no room for another shot, another attempt to fill her pockets, and therefore, mine. It saddens her, to have spent a lifetime building a legacy she couldn't pass on to me. That is her biggest heartbreak.  
Bà ngoại, do you know that the legacy of your memory is what I wear on my skin,  proudly?  
Bà ngoại ơi, rest easy, your strength is my most precious legacy.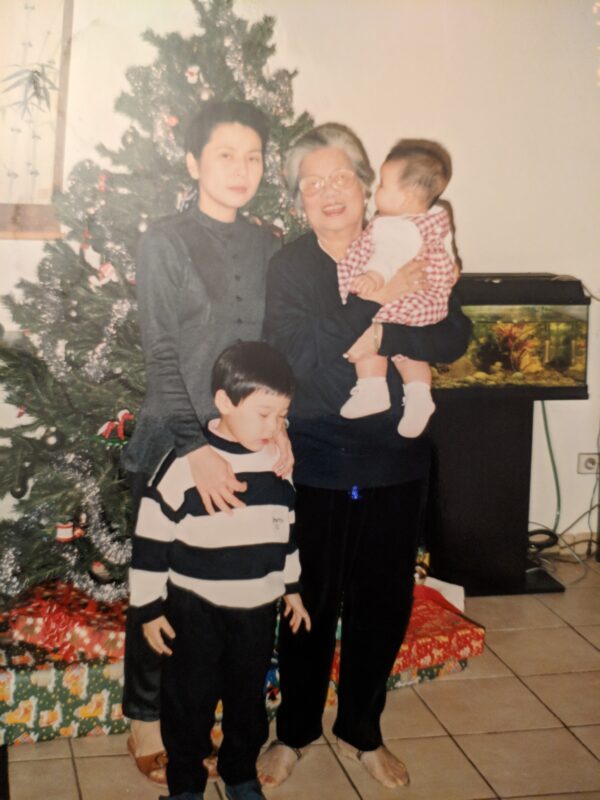 ---
Author Bio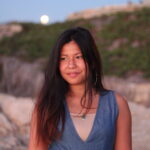 My name is Thu-An, which means Peaceful Autumn in Vietnamese. An interesting name choice by mother, given that I turned out to be such a fiery and passionate woman. I was born in Paris, France in the middle of summer 1994, which is also where I grew up until my 20th birthday. Well-surrounded from day one, our household, like many immigrants, included my older brother, my parents, a cousin and of course, my grandmother, "Bà Ngoại". I spent my childhood and teenage years discovering what it meant to be a daughter of two nations, finding balance between a very traditional, very proud Vietnamese home, and a French territory. Writing became my sole refuge, the only place I could go to assemble the pieces of a broken puzzle, explore words and sentences that seemed blurred in my head, yet made all the sense in the world as soon as they touched paper. In my early 20s, I lived in the US for three years, and then in the UK for two more, thanks to academic and work opportunities. Moving away added different perspectives to my identity, and opened my mind to an infinite diaspora of strong Vietnamese stories, all similar, and yet, so different. This piece is about my Bà Ngoại, who is the first of a long line of strong women I was lucky to learn from, and look up to. My Bà Ngoại raised me as much as my mother did, she taught me how to be proud of my heritage and my identity, she taught me kindness, generosity, faith. This piece is one of many I have written in her memory and her name.