Living in a time where every day feels a bit uncertain and anxiety-inducing, with new injustices and challenges that calls into question the basic tenets of human decency, I found escapism in A Phở Love Story, which reminded me of old familiar problems that made me forget about the current state of our country. Loan Lê's debut novel immersed me into the world of Linh and Bảo and allowed me to be a teenager again, falling in love, sneaking around, and coming into my own identity. Although the book is mostly light-hearted, quippy and delightfully cringey as it brings you back into awkward adolescence, the heart of the conflict is the mystery around Linh and Bảo's family feud–a modern reception of Romeo and Juliet and Lan và Điệp.
In their first encounter at the Buddhist temple, which "is not a place for insults or threats or a potential bloodbath," the two seven-year-olds quickly learn that they are never to be associated with each other. As they go on to attending the same schools and working directly across from each other, the two do not speak to each other until they're high school seniors and Bảo finds Linh panicking in the alleyway of her parents' restaurant.
The novel's central storyline is advanced through Linh and Bảo's alternating perspectives which gives the reader direct insight into each character's coming-of-age hopes and struggles. Linh is a talented aspiring artist whose parents want her to choose a stable career path like her older sister in the sciences, whereas Bảo is starting to feel concerned that he is merely floating in a lukewarm bowl of mediocrity. Through a project for the school newspaper, the two start off innocuously meeting at 7Leaves, a famous boba chain started in Little Saigon (a detail I appreciated), and then their relationship begins to blossom through flirty texts and emojis, secret art room meetings, and, as they become emboldened, a date at the beach.
As their feelings grow for each other, so do their curiosities around the cryptic and sensitive nature of their family's disdain for one another. When they ask their parents for more details corroborating their claims, they are told they were too young to understand. So, the two teenagers do what any curious love-struck teenager would do: they investigate.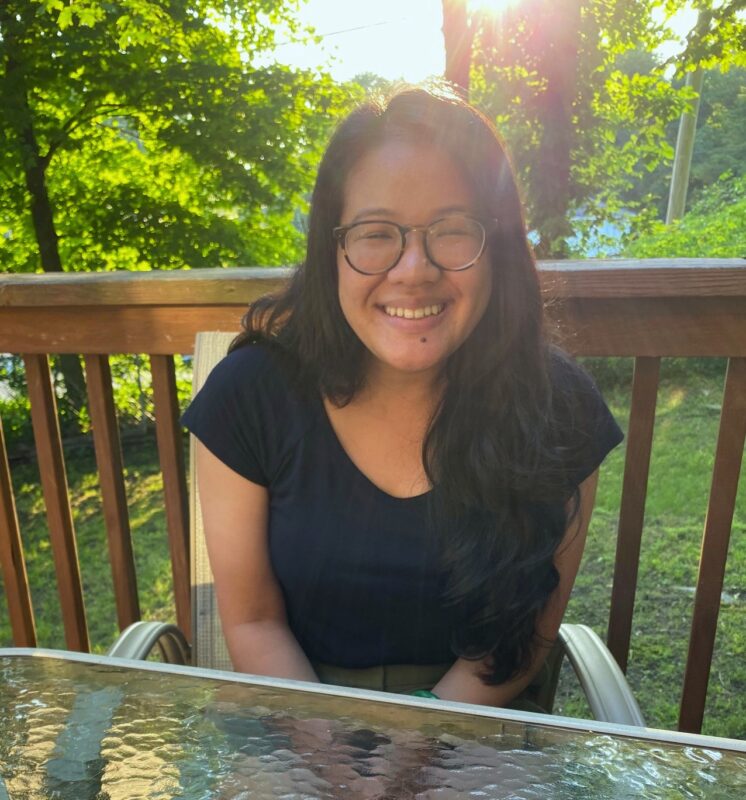 Through family photos and accounts from family members and friends, they slowly put various pieces together that begin to solve the mystery. However, the more Linh discovers, the more she realizes how deeply these wounds go and the loss and hurt that she would be digging up. She becomes deeply troubled with going behind her family's back hiding both her art pursuits and her relationship with the son of her family's sworn mortal enemy.
While the book touches on some elements of the American War, as do most novels involving Vietnamese Americans, it serves as background information to explain the unhealed wounds of each family's story. The war provides the backdrop for explaining why the trauma and pain that manifests itself through mean-spirited rivalry and hatred is more complicated and nuanced than your average business competition story. While I appreciated the homage to our history and how that ultimately affects the family feud, I was grateful for the opportunity to witness and remember what falling in love as a teenager felt like again without it being part of the central theme.
In a way, I knew I would fall in love with this book before I even read it because it is the kind of book I wish I had growing up. This book should be taught in schools, not just because it provides an opportunity for students to get a glimpse into the life of a Vietnamese American teen and explore themes around intergenerational trauma, identity, and systemic racism, but it also paints a picture of what a supportive and collaborative teen relationship could look like. Almost to a point of disbelief, which is probably my main criticism of the book, is that Linh and Bảo were extremely thoughtful and communicative beyond their years. However, perhaps that is more of a revelation about my own personal development than that of today's teenagers. As someone who has been yearning for a young-adult romance featuring characters that I could see myself in, this is probably as close as it has ever gotten. In that way, I do feel a bit of a bias since it allowed me to walk the halls of my actual old high school and sneak around familiar territory as the characters do in the novel. Regardless of one's identity, though, there are so many relatable themes that transcend across age, race, ethnicity, gender, and geographic location, A Phở Love Story is a worthwhile read to remind you of—or to show you for the first time—the joy, fear, and sheer exhilaration of falling in love.
A Phở Love Story
by Loan Le
Simon & Schuster Books for Young Readers, $19.99
---
Contributor's Bio
Vina Vo is a strategic consultant, writer, and K-12 education professional living in the Bay Area. During her free time, she loves hiking, exploring new bookstores, meditating, practicing yoga, and cooking tasty meals. Above all, Vina consistently envisions a world where people can create their way to freedom. She is the co-founder of the Novalia Collective: www.novaliacollective.com.