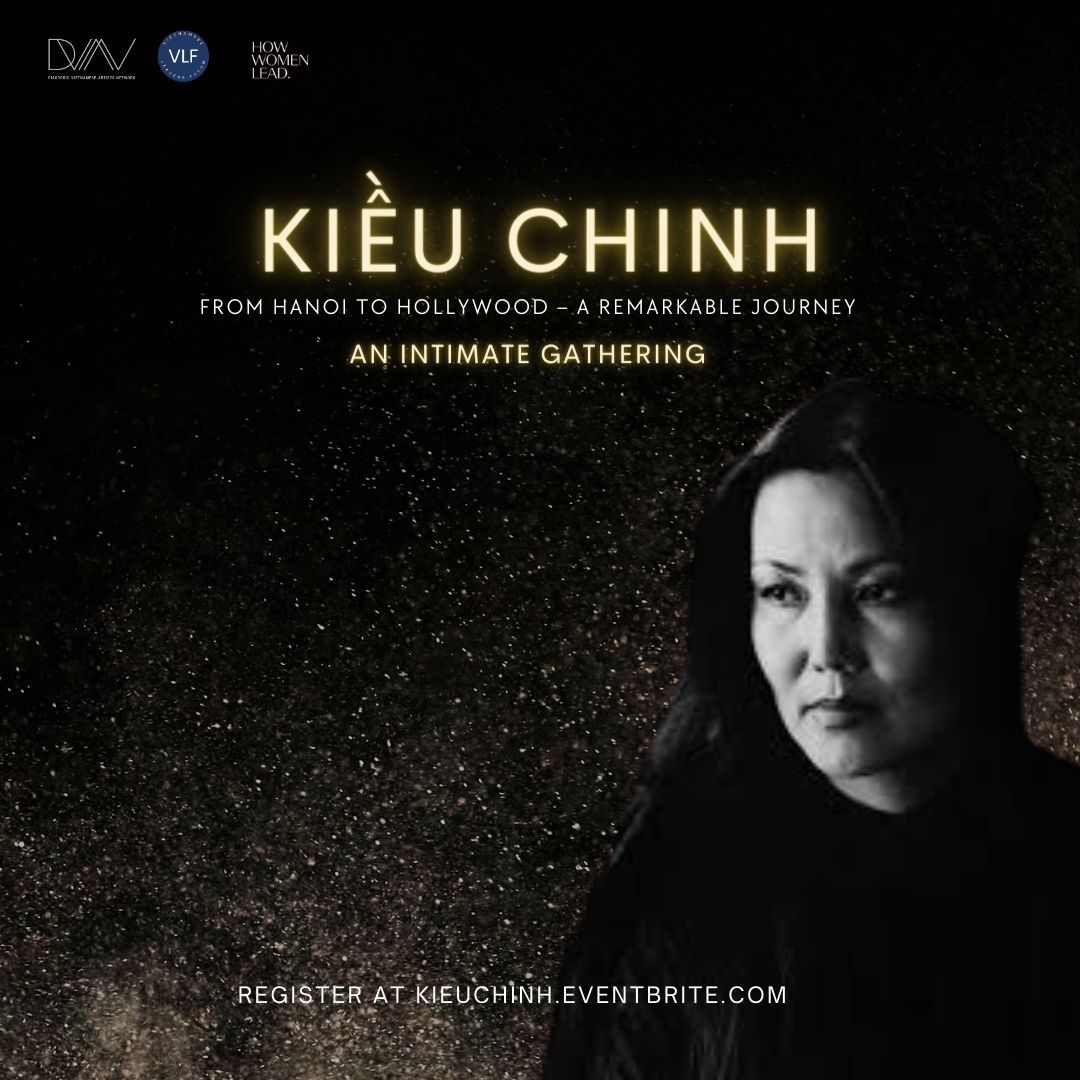 A Celebration of Kiều Chinh's Remarkable Journey: From Hanoi to Hollywood
The Vietnamese Leaders Forum (VLF), How Women Lead and Diasporic Vietnamese Artists Network (DVAN) cordially invite you for an unforgettable afternoon in San Francisco, as we celebrate Kiều Chinh's captivating memoir – a testament to the resilience and triumph of the human spirit. This exclusive event is your opportunity to delve into the extraordinary life of Kiều Chinh, a producer, humanitarian, lecturer and philanthropist, and one of the most celebrated Vietnamese American actresses.
The afternoon will begin at the San Francisco Public Library with an engaging book talk by the iconic actress Kieu Chinh sharing her incredible journey from a war-torn childhood in Hanoi to her inspiring success in Hollywood she shares in her new memoir's Kieu Chin: An Artist in Exile. Throughout the event, she will recount tales from her illustrious career, ranging from her experiences on the sets of the acclaimed TV show M.A.S.H. and blockbuster movie The Joy Luck Club, to Vietnamese Americans centered movies Journey from the Fall and now in the HBO series the Sympathizer. Her memoir spans more than seven decades and offers an intimate glimpse into Vietnamese history and the world of cinema. The conversation will be moderated by Isabelle Thuy Pelaud, DVAN's executive director and expert in Vietnamese American literature.
The book reading is FREE and begins at 1:30pm at the San Francisco Public Library (MAIN).