Eve is a reluctant mother; Eve is a famous phenomenon; Eve is a quiet country teacher. Liam is a successful artist; Liam is a scheming husband; Liam is a gentle partner. Pari is a leading scientific researcher; Pari is a recognized model; Pari is a picture of declining mental states.
Constellations of Eve weaves together three deviations of one love story. In each variation, the narrative changes slightly, with life-altering impacts. Against a backdrop of difficult people finding their place in a constantly shifting universe, the novel manipulates the variables leading to their fraught romantic entanglements, tearing through a host of lifetimes in search of the one in which all the brightest stars align.
In this philosophical fable of art and fate, Abbigail Nguyen Rosewood paints a world that floats above our own and contours the infinitesimal moments that shape who we love, over whom we obsess, and how we decide what to live for.
Each reality allows Eve another chance at finding her true destiny and personal and professional fulfilment—but can she get it right? Is there even such a thing as right? Constellations of Eve wrestles with the most intimate betrayals and the staggering personal costs of stifling artistic ambition, pursuing it to the exclusion of family, or letting it disperse in favor of an all-consuming love.
About the Author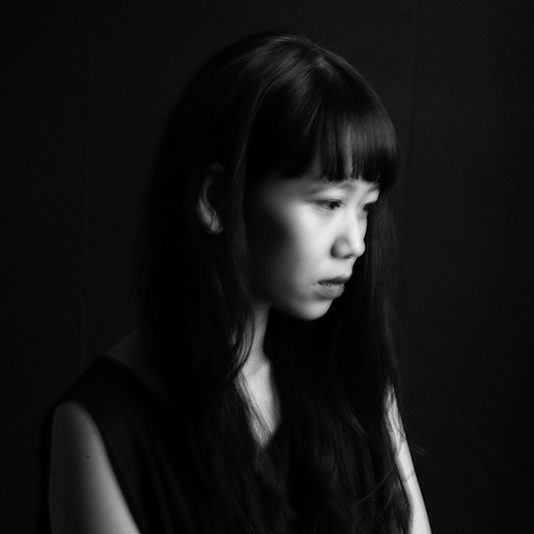 Abbigail Nguyen Rosewood is a Vietnamese and American author. After having spent 20 years in the U.S, she is now a reverse immigrant living in Ho Chi Minh City, Vietnam. Her short fiction and essays can be found at TIME Magazine, Harper's Bazaar, Salon, Cosmopolitan, Lit Hub, Electric Lit, Catapult, Pen America, BOMB, among others. In 2019, her hybrid writing was featured in a multimedia art and poetry exhibit at Eccles Gallery. Her fiction has been nominated for the Pushcart Prize, Best of the Net, and Best American Short Story 2020. Her debut novel If I Had Two Lives won first place in the Writers Workshop of Asheville Literary Fiction contest. Excerpts from Constellations of Eve were finalists in the 49th New Millenium Writing Award, and the Sunspot Culmination Award. She currently serves on the graduating thesis committee at Columbia University. She is the founder of Neon Door, a forthcoming immersive literary exhibit.