DVAN Appoints COO
DVAN Welcomes Their First Chief Operating Officer
San Francisco, California, September 7, 2023 – The Diasporic Vietnamese Artists Network (DVAN) is happy to share that after an intensive nationwide search, we've appointed Kathy Nguyen as DVAN's new Chief Operating Officer.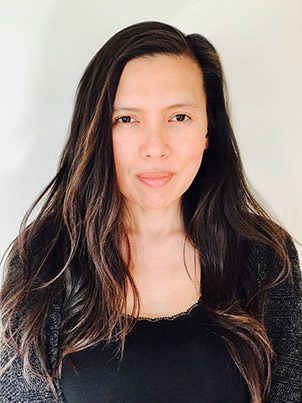 Kathy brings over 15 years of corporate operations management and executive leadership experience to DVAN. With her extensive background in compliance and ethics, research, writing and analysis, she has successfully developed organizational infrastructure to scale operations, growing and leading global teams. Prior to leaving the corporate space and joining DVAN, Kathy had a career in academia and publishing. She has taught Interdisciplinary Studies (Asian and Asian American History, Literature and Film) at the City College of San Francisco and Berkeley City College, and was the Managing Editor of Nhà, an award-winning, nationally syndicated diasporic Vietnamese culture and lifestyle magazine. A supporter of DVAN since 2007, she co-edited Troubling Borders: An Anthology of Art and Literature by Southeast Asian Women in the Diaspora.
Kathy holds an MFA in Creative Writing from the Warren Wilson College MFA Program for Writers, an MA in Asian Studies from the East-West Center, University of Hawai'i at Mānoa, and a BA in English from UC Davis. A writer and editor, she has received numerous honors and awards from the Community of Writers, Warren Wilson College, the East-West Center, the Rotary Foundation, New America Media, American Society of News Editors, and the Asian American Journalists Association, among others.
We are thrilled by Kathy's extensive professional experience coupled with her avid and decades-long support of DVAN. We're confident in Kathy's strategic vision and dedication to advancing our organizational goals and values, and are confident that her unique perspective and insights will make meaningful strides in improving our organization and building our communities.
---
DVAN is a 501(c)3 that uplifts Vietnamese American and Southeast Asian literature and culture through events, publications, residencies, and workshops. For nearly 20 years, we have empowered artists in the diaspora. Find out more about DVAN at dvan.org.