What happened in November 2012: news and events relating to Vietnamese in Vietnam and around the world.
[before we begin: like diaCRITICS? why not subscribe? see the options to the right, via feedburner, email, and networked blogs]
---
Việt Kiều in the news
---
• In Orange County, Garden Grove passed a resolution discouraging communist delegations from Vietnam while Santa Ana is considering a similar policy.
---
• Vietnamese-Canadian author Kim Thuy's book, Ru, has been longlisted for this year's 2012 Man Asian Literary Prize. Vietnamese-American novelist Monique Truong will one of the judges for the prize. Listen to NPR's interview with author Kim Thuy about her novel, Ru, and read an excerpt from the book at NPR.
---
• In Vietnam's emerging film industry, Vietnamese-American filmmakers account for about half of the commercial films made there.
---
• Case concerning OC company boss who banned employees from speaking Vietnamese on breaks or at off-duty functions was settled out of court.
---
• Members of the Vietnamese Cultural Center provided free hot meals, haircuts, and flu shots to the homeless residents in West Seattle.
---
• The removal of two Vietnamese American priests from their Little Saigon parish without an explanation from church officials have created rumors that the action "was a form of discrimination, or even a punishment aimed at an immigrant congregation."
---
• The debate over Affirmative Action will affect future of all college-bound Vietnamese-American students.
---
• Learn more about Vietnamese-American filmmaker Timothy Linh Bui from this Q&A session.
---
• Vietnamese-born artists Danh Vo won the Hugo Boss Prize for depicting his struggles as an immigrant in Denmark. His artworks will be exhibited at the Guggenheim Museum in early 2013.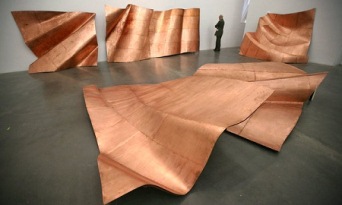 ---
• Tri Ta won Westminster's mayoral race and became the first Vietnamese-American mayor of that city.
---
• Pro-democracy activist Nguyen Quoc Quan of Elk Grove, California, is scheduled to go on trial for plotting to overthrow the communist government.
---
• Cathy Lam's Fire and Bronze featured performances by Vân-Ánh Vanessa Vo on đàn tranh with special guest Nguyên Lê and other musicians.
---
• Free Vietnamese acupressure classes and treatments were given in West Seattle.
---
• A Cornell University historian writes aboutVietnam's "critical formative period from 1940 to 1960."
---
• Orange County's Little Saigon has become the blueprint for many Vietnamese communities.
---
• The issue of Asian-American political identity remains divisive. Speaking of discrimination, in many aspects of American life, Vietnamese Americans are doubly discriminated, first because we are Asian Americans and second because we are of Vietnamese descent. Don't forget Vietnamese-American graduate student Thien Minh Ly was brutally murdered by a white supremacist who wanted to kill Thien because he was Asian American.
---
• A racial incident at the Vietnamese Student Union office and another one in the women's bathroom of the university's libraryat UCLA should remind us of the continuing racial insensitivity that pervades all areas of American society.
---
• In the case concerning the beating death of Manh Ban Nguyen by his roommate at a nursing home, the roommate was given a suspended sentence.
---
News about Việt Nam
---
Since 1999, the Mines Advisory Group has been destroying unexploded bombs left by American bombings of the country. Tragically, in northern Vietnam, a mortar shell killed four children and seriously injured five other people.
---
• China employed strong-arm tactics in the East Sea to harass Vietnamese citizens. Recently, Chinese agents pretending to be fishermen cut cables being laid by Vietnamese seismic survey vessels off the coast of central Vietnam. Vietnam and India vowed to implement countermeasures to protect their interests in the East Sea.
---
• A couple's house in Hanoi was built on compromises.
---
• Unable to withstand her Korean husband's physical abuse, a Vietnamese woman committed suicide with her two children in South Korea. Weeks earlier in Vietnam, a violent Korean man stabbed his Vietnamese girlfriend's mother to death.
---
• A recently passed law will subject communist officials in government to an annual vote of confidence by the country's 500-member National Assembly.
---
• The ICC International Maritime Bureau (IMB) praised Vietnamese authorities for their recapturing a hijacked Malaysian-owned tanker.
---
• An exhibition of 143 photos depicted cultural activities, beliefs, and daily life of the ethnic minorities.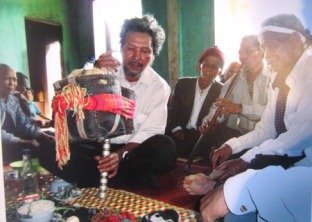 ---
• Five short Vietnamese documentary films showcasing the lives and stories of different Vietnamese people were screened at 13 universities in the US.
---
• Some Vietnamese women who make their living working 10 to 12-hour day in Malaysia have been unable to return home to see their families for ten years.
---
• Vietnam 5-Year bonds fell while Interbank rate climbed. Vietnam's banking troubles reflect "pernicious influences of cronyism." Two authors argue that reforming Vietnam's agricultural sector may be the solution to improving the economy.
---
• Vietnam's legendary mahout Ama Kông, wild elephant hunter and tamer, died in central Vietnam.
---
• The government's National Target Program (NTP) for Rural Water Supply and Sanitation will provide safe clean water for 1.7 million people and improve sanitation for 650,000 people in eight provinces in the Red River Delta.
---
• Despite the suffering estate market, billionaire Pham Nhat Vuong is spending more than $4 billion to develop luxury apartments in several cities in Vietnam.
---
• Vietnam's Undersea Anti-Access Fleet is pursuing a strategy of anti-access strategy.
---
• Vietnamese shoppers are choosing to stay away from Chinese farm produce in favor of local produce. The imported Chinese farm produce are suspected of having high concentrations of pesticide.
---
Other News
---
• ASEAN favors a trade pact that will include China but will exclude the U.S. If you can't beat the belligerent giant, resort to the ASEAN way of appeasement.
---
• The 2012 Presidential election revealed more Asian Americans backed Barrack Obama and the Democrats.
---
• Recent study reveals childhood trauma causes long-term changes in DNA.
---
[Special thanks to VTN for providing many of the news items.]
Peace!
RP
Please take the time to rate this post (above) and share it (below). Ratings for top posts are listed on the sidebar. Sharing (on email, Facebook, etc.) helps spread the word about diaCRITICS. Join the conversation and leave a comment! Did we miss any newsworthy item? Let us know in the comments and we'll update it.