What happened in May 2013: news and events relating to Vietnamese at home and in the diaspora.
It's time for our second subscriber drive. We're looking for 100 new subscribers for diaCRITICS, and we'll be giving away prizes to the 25th, 50th, 75th, and 100th new subscribers. Read more details.
---
Viet Kieu in the news
---
•
Third-grade teacher, Jennifer Doan, shielded children during the recent Oklahoma tornado. [Photo by Sue Ogrocki/AP]
---
•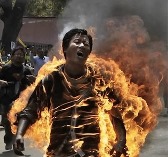 Andrew Lam reflects on the ineffectiveness of self-immolation in today's world.
---
•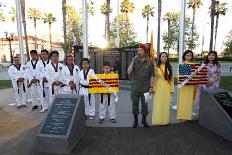 The Black April ceremony honors Vietnamese soldiers from the Vietnam War. [Photo by Josie Lepe]
---
•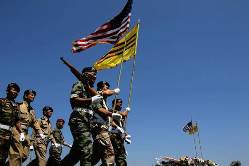 Young Vietnamese Americans are trying to keep the memories of April 30 alive. [Photo by Rick Loomis]

---
•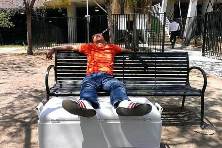 Nguyen Tran and his wife, Thi, try a new strategy at the lunch business. [Photo by Thi Tran]
---
•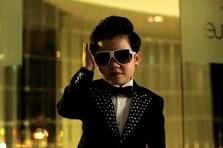 05-04: 'Little PSY' is a target of online racial attacks in Korea because his mother is Vietnamese. Read some comments posted in a forum. It makes one wonders how Vietnamese women who are married to Korean husbands deal with living in such a hostile culture.
---
•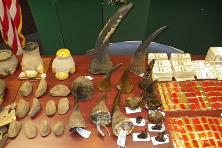 A Vietnamese father and son in Orange County's Little Saigon have been sentenced to prison for rhino horn trafficking. [Photo by U.S. Fish and Wildlife Service]
---
News about Vietnam
---
•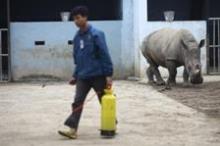 Meanwhile, in Vietnam, the wildlife watchdogs TRAFFIC and the World Wildlife Fund are campaigning to end the illegal international trade in rhino horns there.
---
•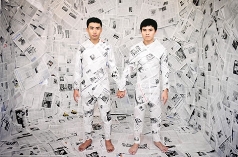 The National Assembly (NA) deputies have agreed that they will discuss the legal provisions relating to homosexuals, bisexuals and transgenders in the upcoming session.
---
•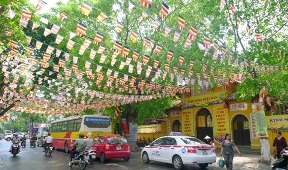 Vietnamese celebrate the Buddha's birthday and recognize various Buddhist organizations for their wide range of charitable activities to help poor and disadvantaged people. [VOV5]
---
•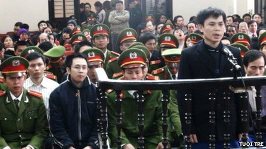 A Vietnamese court reduced the prison sentences of four activists convicted in January. [RFA]
---
•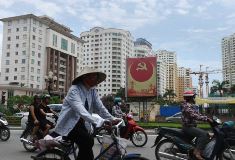 Washington policymakers and Hanoi leaders are gradually working towards a strategic partnership between the two countries. [Photo by Hoang Dinh Nam/AFP/Getty Images]
---
•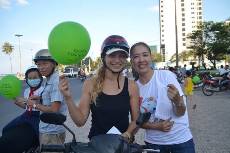 Three citizens are detained for distributing copies of the United Nations' Universal Declaration of Human Rights in Nha Trang city.
---
•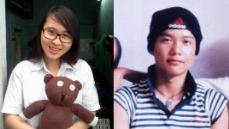 In Long An, the provincial court sentenced a university student and a computer repairman for protesting against China's claims to islands in the East Sea. [VOA] [Photos by Dan Lam Bao/Human Rights Watch]
---
•
About 25% of goods–some which are toxic products–imported into Vietnam comes from China, both legally and illegally.
---
•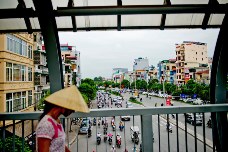 05-23: Kokusai Asset Management Company says "the macroeconomic conditions have improved in Vietnam." [Photo by Justin Mott/Bloomberg]
---
•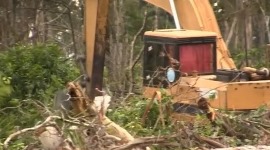 According to a report, two Vietnamese firms bankrolled by Deutsche Bank and the International Finance Corporation are involved in a wave of illegal land grabs in Cambodia and Laos. [BBC]
---
•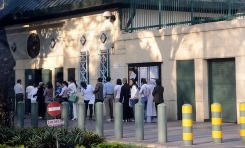 A US Foreign Service officer is arrested for a visa-for-money scam in Ho Chi Minh City.
---
•
Under mounting pressures to reform a stagnating economy, Vietnam's ruling Communist party has appointed the first U.S.-educated official to its elite politburo. [Photo by Kim Kyung-Hoon/AP]
---
•
Families in Hanoi are cutting costs by leasing out their homes and renting at a cheaper place.
---
•
According to a World Bank report, Vietnam ranked second in the Southeast Asian region for overseas remittance with 10 billion dollars in 2012.
---
• Vietnamese men, women, and children have been increasingly fleeing Vietnam by boat to Australia.
---
Other News
---
•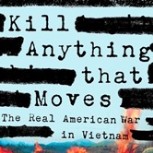 Tuoi Tre News interviews Nick Turse about his book, Kill Anything That Moves: The Real American War in Vietnam.
---
•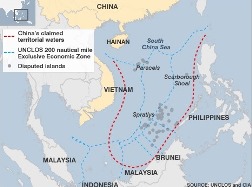 By sending a "tourist ship" to the disputed Paracel Islands, China is gesturing, as usual, its fist (mainly its middle finger) to the Declaration on the Conduct of the Parties in the South China Sea. [Image by UNCLOS and CIA]
---
•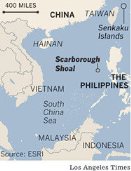 Chinese imperialism destroys the local economy in the Philippines.
---
• Coming to you this summer only, Sriracha flavor chips from Frito-Lay. Also, the Sriracha hot sauce image seems to have spread into various pop culture items: Shoes, water bottle, and iPhone case.
---
• A new class of drugs may block the growth of prostate cancers.
---
• Contrary to beliefs, a study finds that immigrants have contributed more dollars to Medicare than the program has paid out to them.
---
Special thanks to Viet Thanh Nguyen for providing many of the news items.
Peace!
RP