July 2013 news and events updates relating to Vietnamese at home and in the diaspora.
It's time for our second subscriber drive. We're looking for 100 new subscribers for diaCRITICS, and we'll be giving away prizes to the 25th, 50th, 75th, and 100th new subscribers. Read more details.
---
Viet Kieu in the news
---
•
An infant tragically dies in a family car. [Photo: Frank Couch]
---
•
A reflection on how the Vietnam War could have been shortened. [Photo: AP]
---
•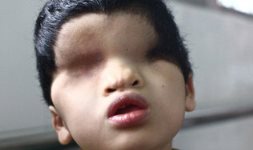 Military scientists had known that the Agent Orange herbicides shipped to Vietnam were contaminated with dioxin and would harm human health. [Photo: AP]
---
• California State University Fullerton will launch a program offering classes for a bachelor's degree in Vietnamese language and culture, as well as training teachers to teach the Vietnamese language.
---
• An extortion attempt revealed details of a bizarre plot involving Vietnamese Americans.
---
News about Vietnam
---
•
Vietnam's only billionaire opens a mega mall in Hanoi. [Photo: Justin Mott]
---
•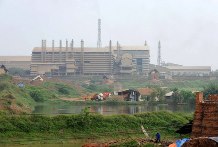 Excessive exploitation of rivers and lakes in Vietnam has lowered the down water levels and polluted water resources of local communities.
---
•
U.S. President Obama and with the president of Vietnam, Truong Tan Sang, pledged to deepen trade and military ties. [BBC][Photo: Charles Dharapak/AP]
---
•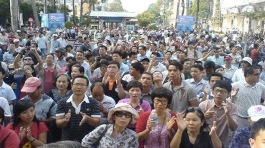 As the U.S. beds with the poliburos and tries to maximize profits in Vietnam, Vietnamese pro-democracy activists "no longer look to the United States as their major supporter."
---

---
•
Vietnam's lawmakers are discussing expanding LBGT rights.
---
•
The BBC's reports on a strategy at repairing the damage caused by Agent Orange.
---
•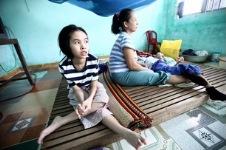 Four decades later, Agent Orange continues to poison the land in Vietnam and the Vietnamese people. [Photo: Tish Wells/MCT]
---
•
Many parents of Agent Orange victims worry about their care. [Photo: Tish Wells/MCT]
---
•
Dissident Nguyen Van Hai is in a "very weak state" as he continues his hunger strike in prison.
---
•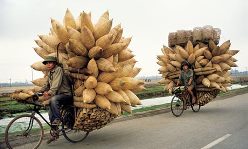 In Vietnam, 15-17% of its the population have hepatitis B or C.
---
•
McDonald's will open its first branch in Vietnam. This can only portend that more unhealthy food will be introduced into the Vietnamese diet. [Photo: Jeff Roberson/AP]
---
Other News
---
•
An American internment camp for people of Japanese ancestry was discovered deep in the mountains of northern Idaho.
---
• I'm including this article because I know some of you have been itching to know this bit of information.
---
Special thanks to Viet Thanh Nguyen for providing many of the news items.
Peace!
RP