The narrative surrounding diaspora usually depicts the painful loss of one's identity and homeland. Audrey Chin, author of As The Heart Bones Break, challenges this conventional understanding by asking: what if "homelessness" is actually a form of liberation from our roots? 
Have you subscribed to diaCRITICS yet? Subscribe and win prizes! Read more details.

We have been in Vietnam for a week now, the first few days in the new family home in the Delta.
The new home, housing the family altar with my in-laws' ashes, is a modern grey and white villa near the lower branch of Mekong River.  It's comfortable and airy with a small fountain and newly planted flowering bushes and fruit trees in a reasonable sized garden: a far cry from the cramped cluster of wood and brick buildings down a claustrophobic  alley.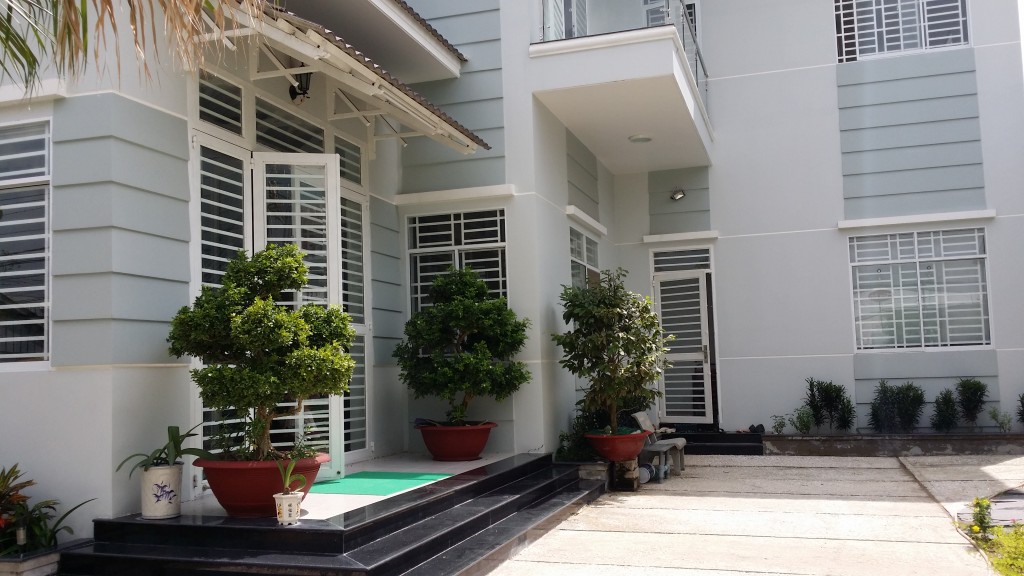 Re-development in the old part of town meant the sixty-year old family compound had to be torn down. We found a place to build the new house, but my Vietnamese husband and his siblings thought they should leave out a family altar. Only two sisters and two nieces still live in the Delta; the rest have moved to Saigon, America, Australia, and Singapore.  My husband's generation, worried that maintaining a family altar would be too much of a burden for the widely scattered third generation, had planned for a ceremony to scatter my in-law's ashes into the Mekong. They decided they would hold their memories in the heart and be satisfied.
The far-flung grandchildren wouldn't have it though. The older ones had grown up with their grandparents. Although they are all well settled in their new countries, they wanted a place in the Old Country that their children and children's children could come back too.

So now the new house is ready. And the family altar has moved in onto the top floor, facing a balcony and the Mekong breezes. The house and the altar are not fancy but the older grandchildren, now scattered all over the world, are delighted with it. They've trickled in, in twos and threes and fours, over the last three months to pay their respects. Everyone says the same thing – it's exactly what they want,  a welcoming ancestral space with lots of rooms, and not too many steps away from the river they grew up with. They are hoping their children too will come to visit.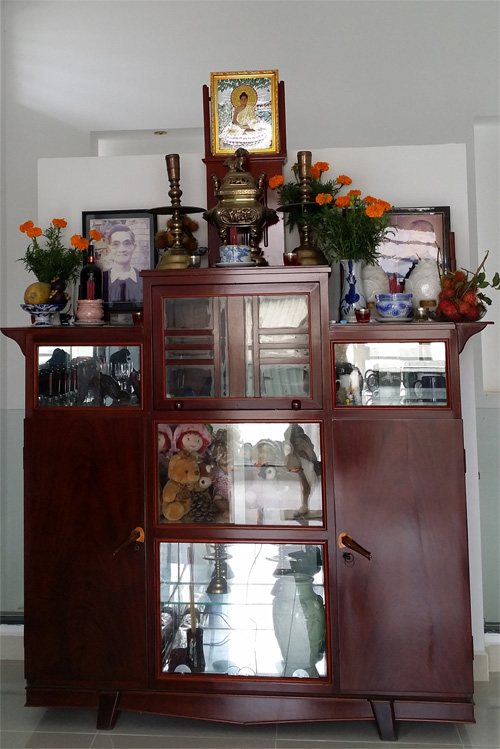 I'm not sure. The two sisters are getting on. Will the nephews and nieces visit once these 2 familiar faces are gone? Will the old house be the old home when it's occupied by distant relatives whom the great-grandchildren can't communicate with? My own children, who never met their grandfather and only knew their grandmother as a senile muttering old woman rarely go down to the Delta. A great grand nephew from another branch of the family, visiting from America, did not see the need to travel for hours on bad roads to visit the tombs of people he had no connection with.  I can relate. My family, settled in Singapore for more than 100 years and speaking very poor Chinese, have no idea where my grandparents' ancestral villages in China are. And no inclination to visit.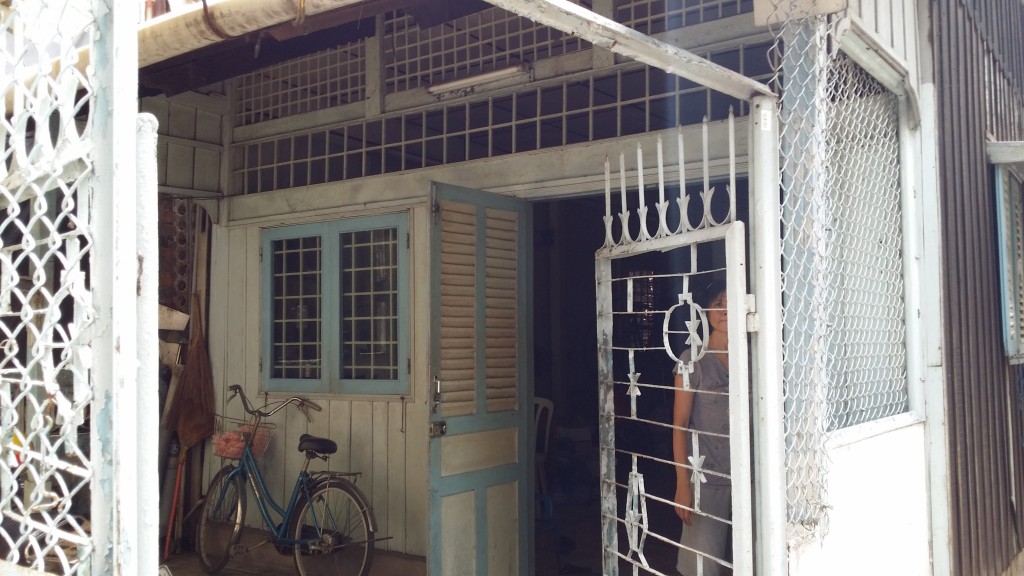 To be able to put down roots is a gift.  But when life uproots us and sends us wandering … homelessness gives us different opportunities. No longer attached to any one place, the children of my husband's diaspora have choices. Living betwixt and between, they can belong anywhere or nowhere, as they will. This is a different kind of freedom; perhaps, an unanticipated gift from diaspora.
What do you think?
Audrey Chin is a South-East-Asian writer who has been a daughter-in-law of the Vietnamese diaspora for over thirty years. As the Heart Bones Break, her latest novel featuring the life of a South Vietnamese man and his family over the last sixty  years was launched and sold out at the 2013 Singapore Writers Festival in November.
---
Do you enjoy reading diaCRITICS? Then please consider subscribing!
Please take the time to share this post. Sharing (on email, Facebook, etc.) helps spread the word about diaCRITICS. Join the conversation and leave a comment! Does diaspora really give us the gift of freedom? Or are we simply lost wanderers without our roots?
---