What happened in September 2014: news and events relating to Vietnamese at home and in the diaspora. Socio-cultural, literary, and political news and events relating to Viet nam and to the Vietnamese diaspora.
---
Events
---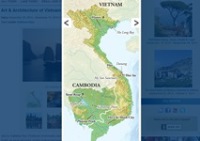 • The Archaeological Institute of America's Art & Architecture of Vietnam & Cambodia (land tour) starts in November 2014.
---
Viet Kieu in the news
---
• Hoang Xuan Nguyen, editor of Viet Tribune and former managing editor of the Viet Mercury, dies at 74 of cancer.
---

News about Viet Nam
---
• Vietnamese visual artist Tran Luong along with eight other artists received the Netherlands' Prince Claus Award.
---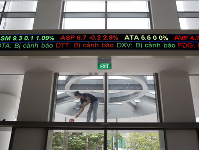 • Outstripping Hanoi in investment and growth, HCMC is "key to Vietnam's efforts to revive a national economy."
---
• Vatican and Vietnamese officials meet to improve "bilateral relations."
---
• Vietnamese under 30 years old prefer foreign branded goods, but this would adversely affect domestic goods production.
---
• After a six-year ban, Vietnam and the United States will soon resume limited inter-country adoptions of children with "special needs and those over 5 years of age."
---
• Twenty-five years after withdrawing from Cambodia, Vietnamese veterans are still haunted by their experiences of the war with Pol Pot's army.
---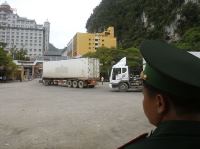 • Many Vietnamese worry about the trade deficit with China and want to Vietnam to expand trades with other countries.
---
Other News
---
• Rory Kennedy's documentary, "Last Days in Vietnam," recounts the desperation of Vietnamese fleeing Saigon in 1975.
---
• The Fall of Saigon: "We Americans want to wake up as fast as possible from our historical nightmares, whatever the cost to other people." It's the American nature.
---
Special thanks to Viet Thanh Nguyen for providing many of the news items.
Peace!
RP