Rosewood's exquisite and experimental novel in stories offers a transfixing meditation on love, envy, and obsession. Each iteration builds upon the previous one, culminating in a brilliant harmony made all the more aching for its exploration of all that the characters cannot have at once. This is stunning.

—Publishers Weekly, Starred Review
DVAN is thrilled to present Abbigail Nguyen Rosewood's new novel Constellations of Eve, the first book we are publishing through a partnership with Texas Tech University Press. This Diasporic Vietnamese Artists Network series publishes Vietnamese and Southeast Asian American novels, memoirs, poetry, anthologies, and graphic novels. With this series we seek to foster dialogue and understanding by supporting contemporary authors whose rich and complex stories need to be championed and heard.
A modern fable, Constellations of Eve (DVAN/TTUP, May 3, 2022, Hardcover, eBook) follows three incarnations of one love story. Each reality allows Eve, an artist and mother crippled by fears of being abandoned by those she loves, another chance at fulfillment—but can she get it right? Can Eve be a good enough artist, mother, wife, and friend this time around? Can she ward off the loss of her loved ones (Liam, her husband, Pari, her best friend, and her son, Blue)? How many lifetimes will it take?
Informed by Rosewood's own upbringing and education in Eastern philosophy and beliefs, Constellations of Eve is a meditation on the author's preoccupation with the myriad ways life could potentially turn out. This stems from the loss of her own father, who passed away in a car accident at the age of thirty. When, as a child, Rosewood asked her mother if she would be willing to give up everything in this life to resurrect her father, the answer was a resolute yes, even though that "everything" perhaps included Rosewood herself.
Constellations of Eve is an intensely intimate portrait of one woman's battles against her own destructive impulses in love, her unrelenting obsession with her art, and the envy that poisons her most treasured friendship. The novel examines the brutal sacrifices of motherhood, the volatile nature of a career in the arts, the clear-eyed truth about the unattainability of having-it-all, and yet—the fullness of life despite its missing pieces.
Rosewood's poetic and intelligent prose delivers a remarkable and an imaginative novel.

—Authorlink
Rosewood's haunting prose and the moments when the three alternate universes bump up against each other are delightful. Just a shadow exists on the page, but a way to reconcile Eve's three identities hovers just out of reach, for the reader to create in their own life. A harrowingly beautiful exploration of unrequited love and the fallout of single-minded devotion.

—Kirkus Reviews
In strikingly searing prose, Rosewood unfolds a compelling story of betrayal and obsession.

—Buzzfeed, Wendy Fox
Bleak yet eloquent in showing that there is more than one way to attain peace, destruction, or both at once, Constellations of Eve is a turbulent novel about the infinite possibilities contained in a single life.

—Foreword Reviews
About the Author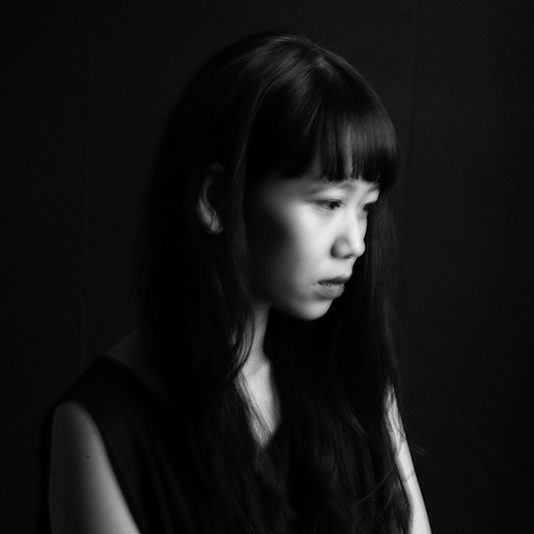 Abbigail Nguyen Rosewood is a Vietnamese and American author. After having spent 20 years in the U.S, she is now a reverse immigrant living in Ho Chi Minh City, Vietnam. Her short fiction and essays can be found at TIME Magazine, Harper's Bazaar, Salon, Cosmopolitan, Lit Hub, Electric Lit, Catapult, Pen America, BOMB, among others. In 2019, her hybrid writing was featured in a multimedia art and poetry exhibit at Eccles Gallery. Her fiction has been nominated for the Pushcart Prize, Best of the Net, and Best American Short Story 2020. Her debut novel If I Had Two Lives won first place in the Writers Workshop of Asheville Literary Fiction contest. Excerpts from Constellations of Eve were finalists in the 49th New Millenium Writing Award, and the Sunspot Culmination Award. She currently serves on the graduating thesis committee at Columbia University. She is the founder of Neon Door, a forthcoming immersive literary exhibit.
Early Praise for Constellations of Eve
"In her ground-breaking new novel, Abbigail Nguyen Rosewood's Constellations of Eve keeps readers in awe of what just had happened to them as they read this dark, torturous, and passionate modern love story that defies what may be expected of an Asian American woman writer. A real literary jewel, where hope for true and restful love is unexpectedly lost and found."
―Isabelle Thuy Pelaud, author of This is All I Choose to Tell: History and Hybridity in Vietnamese American Literature
"Constellations of Eve, written in exquisite, pointillistic detail, is an impeccable title for Abbigail Rosewood's brilliant new novel. With each discrete episode chronicling Eve's life, Rosewood unflinchingly exposes the disturbing complexities, conundrums, and fears that accompany love, marriage, and motherhood. The honesty is sharp; the truth is piercing. Singularly, the crucial and definitive moments that define Eve's life are like stars, each startling unto itself. Collectively aligned, they lay bare the unexpected, yet inevitable, story of a unique and complicated everywoman who is not as happy as she ought to be."
—Binnie Kirshenbaum, author of Rabbits for Food and The Scenic Route
"Constellations of Eve is the faithful and meticulous rendering of a radical vision of life, love, art, lust, beauty, obsession, and death. The writing gives no quarter to what we might like to believe are 'normal' feelings and situations. Abbigail N. Rosewood brings back a bold and uncompromising report from the frontiers of the truth of human experience."
—Matthew Sharpe, author of You Were Wrong, Nothing is Terrible, Jamestown, and The Sleeping Father.
"Constellations of Eve is a gorgeous, deeply felt novel about the enigmatic nature of love, grief, and memory. I tore through this book, Rosewood's dreamy prose carrying me through the engrossing story. When I was finished, it took me a minute to readjust to my senses; such is the spell that that this novel cast on me."
—Mandy Berman, author of Perennial and The Learning Curve