Within the first ten pages of Peter Bacho's Cebu, the reader is treated to a colourful, wryly described incident in its protagonist Ben's childhood—a dispute between fiery Aunt Clara and a Seattle taxi driver.
"Ben recalled the anger and his own terror," recounts the narrator. "The cabbie was screaming 'Chinese bitch!' and Clara, seated in the rear with the children, was applying a stranglehold Lou Thesz would have admired."
While centred on the power of the Filipino barkada, or local social group, Cebu evokes from the get-go another social group, through Aunt Clara's references to ethnic Chinese in the Philippines.
Over the course of the novel, Aunt Clara announces what she appreciates about Chinese people: that "they know how to bury their dead," and, also, "their food." Otherwise, she declares, almost in the same breath, "I don't like Chinamen." Yet the text is explicit about the irony of her prejudice: "Ben thought the comment was funny," Bacho writes, "coming as it did from his aunt, whose blood lines, like many from Cebu, were mixed."
Elizabeth H. Pisares, discounting predecessors who were "straddling the Filipino/Filipino American border," calls Cebu "the first novel by a Filipino American." And, as Aunt Clara's racial allusions show, a relationship with diverse Chinese cultures has figured in Southeast Asian American writing since early on. The character of Aunt Clara, and the contradictory racial sentiments that she espouses, points to the long, complicated history of Chinese communities in Southeast Asia.
In fact, Southeast Asian Chinese stories were embedded from the beginning in Southeast Asian American literature, which really started to take off as a literary tradition in the 1990s.
Deeply sensitive to the repercussions of history on the present day, Southeast Asian Chinese American literature draws on the pluralism of Southeast Asia to explore how colonial and Cold War experiences play out in subsequent generations. In their focus on cross-cultural, transnational encounters, these narratives show the hybridity characteristic of Southeast Asian Chinese culture. Southeast Asian Chinese American literature also addresses the specific context of each Southeast Asian immigrant group's national history, while mirroring a broader Southeast Asian American literary canon in its concerns and characteristics.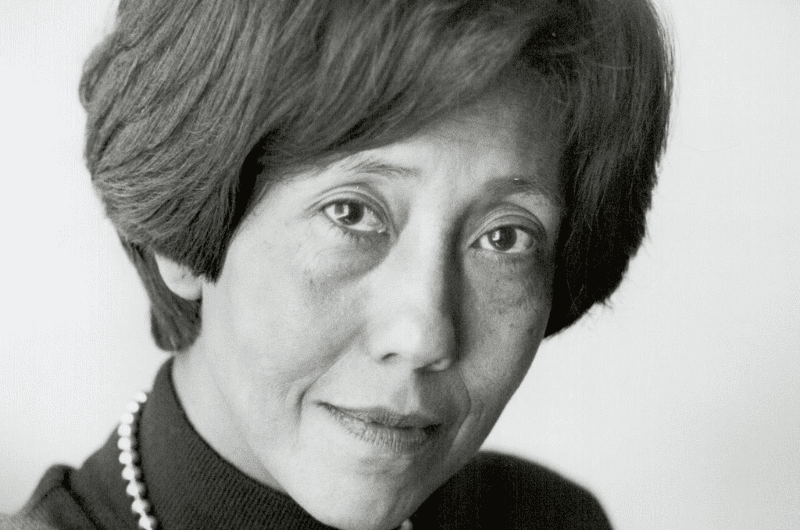 In 1983, Wendy Law-Yone, who describes herself as "half Burman, a quarter Chinese, and a quarter English," published the ground-breaking novel The Coffin Tree. Singaporean American author Fiona Cheong's debut novel The Scent of the Gods appeared in 1991 (the same year as Bacho's Cebu). In 1996, Malaysian American Shirley Geok-lin Lim, who was already respected as a poet and a foundational Asian American literary scholar, put out her memoir Among the White Moon Faces. And 1998 saw the release of both Penang-born architect Lawrence Chua's novel Gold by the Inch and A Thousand Wings by T.C. Huo, who is originally from Laos. In 2000, Huo released his second novel, Land of Smiles, and Loung Ung published the autobiographical First They Killed My Father. Cheong's second book, Shadow Theatre, and Lim's debut novel, Joss and Gold, both hit shelves in 2001.
Literary output has continued into the twenty-first century. More lately, titles include YZ Chin's short stories in Though I Get Home in 2018 and her novel Edge Case in 2020, as well as translator and novelist Tiffany Tsao's zany, genre-bending novel The Oddfits in 2016 and The Majesties, originally released as Under Your Wings, in 2018. On the commercial front, popular writers include Kirstin Chen, who debuted with Soy Sauce for Beginners in 2014, and Jesse Q. Sutanto, whose darkly comic Dial A for Aunties appeared in 2021.
Pisares' reluctance to consider Cebu's literary predecessors "Filipino American" points to the anxiety over enforcing national boundaries on literature. What differentiates a Southeast Asian American work from a Southeast Asian text—especially when it comes to the globe-trotting narratives of a new, transnational generation of authors? But, in setting up a working definition of "Asian American literature," Colleen Lye has proposed the use of "maximal ideological inclusiveness and maximal attenuation of the 'American' link," a move that opens the door to Southeast Asian authors who—regardless of their citizenship status—are resident and have lived, studied, and worked, in the United States. Moreover, their texts are shaped by being produced, marketed, circulated, and received within the context of an American audience—even if, as Bharati Mukherjee has suggested of writing by recent immigrants, "literature of new arrival" sometimes turns its gaze so much to its sites of origin that its works "are not quite 'American' in a canonical sense."
(On a continental scale, Viet Thanh Nguyen, in "The Emergence of Asian American Literature as an Academic Field," has found a similar breadth in definitions of what counts as canon, based on how Asian American literary critics "expanded the category of Asian American to Asian North American" in the 1990s to be able to include Canadian author Joy Kogawa's novel Obasan. Southeast Asian Chinese Canadian writers who have made their mark include Lambda-nominated Lydia Kwa, author of works such as This Place Called Absence in 2000 and Pulse in 2010; and Man Booker-shortlisted Madeleine Thien, best known for 2016's Do Not Say We Have Nothing, whose father was born in East Malaysia.)
As this extensive bibliography shows, Southeast Asian Chinese American writing spans a range of origins, settings, and backgrounds. Chinese history in Southeast Asia predates, but is closely associated with, the experience of European colonisation, which drove economic emigration from southern China, and also brought Southeast Asians, including Chinese, under an institution that, as Benedict Anderson observes, systematically constructed and quantified "visibly and exclusively racial" categories. At the same time, Southeast Asian Chinese were uniquely marked by the geopolitical landscape of the Cold War, which compounded older tensions about perceived dual loyalty. Historian Ellen D. Wu notes Western policymakers' mid-century anxiety over "minority Overseas Chinese populations throughout Southeast Asia and the world casting their lot with Communist China."
These aspects of the past come together in Fiona Cheong's The Scent of the Gods, which takes place entirely in 1960s Singapore in the aftermath of political decolonisation. One important thread in the plot, which follows the young child Esha as she comes of age, is the fate of an enigmatic uncle who has either joined the communist underground or—more ominously—disappeared into government detention. Struggling to articulate "what makes Cheong's novel about Singapore specifically Asian American," Leslie Bow suggests somewhat unconvincingly, in a 2010 introduction, that The Scent of the Gods "resonates with the aftermath of 9/11 in the United States." More astutely, though, she points out that the novel "engages Cold War politics as they played out in other arenas of Southeast Asia, despite American fixation on Vietnam." As Cheong tells Bow in an interview, Straits Chinese settlers, at the point of independence, did not have to "assimilate into" any culture except for "an idea of the unracialized Singaporean being put forward by the government"—yet such an identity is radical enough to make characters like Esha's grandmother feel threatened. And, by charting such histories and stories, writers like Cheong bear out Mukherjee's sharp observation that "a recent immigrant American puts into play the author's awareness of foreign (often US) interference with national development in the homeland."
When situated in the Asian American literary canon, works like The Scent of the Gods not only disrupt the notion of a singular Chinese identity, as Southeast Asian Chinese narratives have long done, but challenge other assumptions about race and ethnicity as well. Reporting on "Asian origin groups in the United States" in 2019, the Pew Research Center finds 4.2 million Filipino Americans; 2.2 million Vietnamese Americans; 343,000 Thai Americans; 339,000 Cambodian Americans; 189,000 Burmese Americans; 129,000 Indonesian Americans; and 38,000 Malaysian Americans in 2019. But this information obscures the ethnic diversity within groups. For example, historian Dahlia Gratia Setiyawan observes that Indonesian arrivals in the late 1990s included Javanese, Minahasans, and "other ethnic groups such as the Acehnese," but mainly consisted of Chinese driven to emigrate by an economic downturn and communal violence in Indonesia. Since the structure of race in the United States understands Asian American ethnicity to be synonymous with national origin, the big picture is a disservice to the multiracial, multicultural stories in Southeast Asian America.